2018 Southeast Regional Meeting of the Evangelical Theological Society
March 23, 2018

-

March 24, 2018
Evangelical Scholarship's Role in Christian Unity
* Conference Program SE ETS Program 2018 (CSU)
The 2018 Southeast Region ETS meeting will be hosted by Charleston Southern University in Charleston, SC on Friday, March 23 and Saturday, March 24, 2018. The theme for the conference is "Evangelical Scholarship's Role in Christian Unity". The plenary speaker will be Dr. Kevin Smith, Director of the Baptist Convention of Maryland/Delaware.
Registration
Student               $25
Member              $35
Non-Member    $40
Plenary Speaker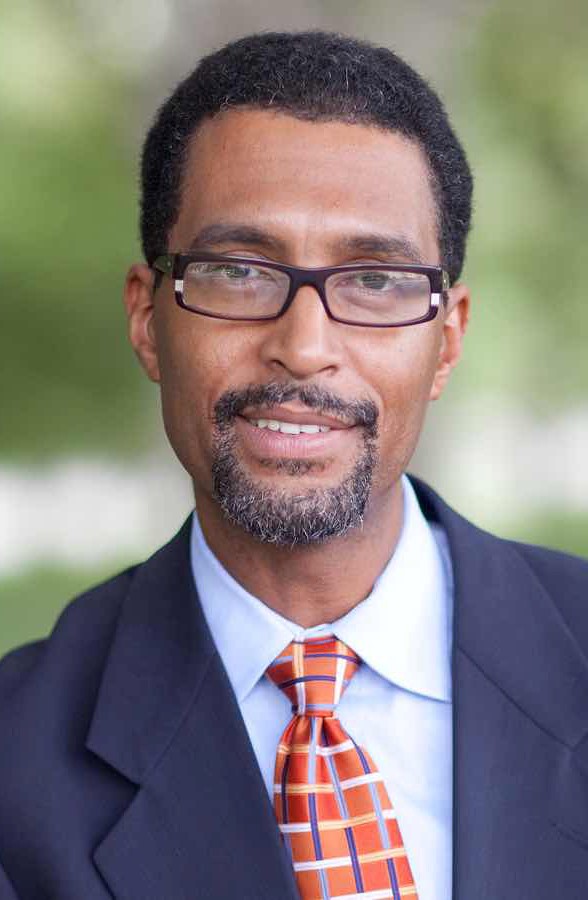 Dr. Kevin Smith leads the staff of the Baptist Convention of Maryland/Delaware. He has experience as a pastor, chaplain, church planter, conference speaker, and short-term missionary. He has studied at Hampton University, the Church of God Theological Seminary, and The Southern Baptist Theological Seminary, subsequently serving on Southern's faculty for over a decade (currently serving in an adjunct status).
In 2015, while serving the Highview Baptist Church in Louisville (KY), he was elected president of the Kentucky Baptist Convention. Kevin and his wife, Patricia, have three adult children and two great-nephews. His hobbies include whatever sports his kids were playing and riding his Harley-Davidson motorcycle. His ministry is animated by Jesus' prayer for the unity of His followers in John 17.
Schedule
Friday, March 23, 2018
11:00 AM – 1:00 PM Registration
11:30 AM – 1:00 PM Lunch
1:00 PM – 2:00 PM Plenary Session I
2:15 PM – 3:00 PM Paper Presentations 1
3:10 PM – 3:55 PM Paper Presentations 2
4:05 PM – 4:50 PM Paper Presentations 3
5:00 PM – 5:45 PM Paper Presentations 4
6:00 PM – 7:30 PM Plenary Session II and Dinner
7:30 PM – 9:00 PM Hosted Receptions
Saturday, March 24, 2018
8:00 AM – 8:45 AM Paper Presentations 5
8:55 AM – 9:35 AM Paper Presentations 6
9:45 AM – 10:30 AM Paper Presentations 7
10:40 AM – 12:10 PM Plenary Session 3 and Business Meeting
Session Proposals
ETS members may propose an entire session for consideration (email: ets@csuniv.edu). Sessions should be grouped around a common theme and may be comprised of three or four papers. Session proposals should include each of the papers to be considered and be submitted by one ETS member who will serve as the point of contact.
Paper Proposals / Submissions
Full members of ETS, Ph.D. students, and Th.M. students, please submit an approximately 200 word abstract of your proposed paper by email to ets@csuniv.edu by December 31, 2017.
M.Div., M.A., and B.A./B.S. students should submit their full paper, along with a written endorsement by a professor who has read the paper, in order to be considered. Please submit the paper in PDF form to ets@csuniv.edu by December 31, 2017.
Please include name, institution, and contact information on each proposal.
Submissions will be evaluated by a committee comprised of CSU Faculty. Notification of acceptance or denial will be made via email by January 31, 2017.
Conference presenters must be registered for the ETS conference.
Evangelical Philosophical Society (EPS)
The Southeast Region of the Evangelical Philosophical Society will conduct its 16th annual meeting in conjunction with the regional meeting of ETS.
To submit a paper for consideration, send philosophy paper proposals/abstracts by February 10th, 2018 to program chair, Brendon Helms at helms.brendon@gmail.com. All submissions must include an abstract (300 words maximum) that describe the main argument of the paper (and include your name, institution, and paper title).
Some priority is given to EPS members. To join EPS, go to www.epsociety.org.
Conference presenters must be registered for the EPS conference. The registration process is the same for both ETS and EPS.
Accommodations
Wingate by Wyndham (on the campus of Charleston Southern University)
9280 University Blvd, North Charleston, SC 29406
(843) 553-4444
Discount rate: $124 + tax (if reserved by 2/23/18) — Reference "Evangelical Theological Society-ETS"
Fairfield Inn and Suites by Marriott Charleston North
2600 Elms Center Rd, North Charleston, SC 29406
1-888-236-2427
Discount rate: $129 + tax (if reserved by 2/23/18) – Reference "Evangelical Theological Society-ETS"
Or click on the link HERE
Holiday Inn Express & Suites Charleston – North
2435 Elms Center Rd, North Charleston, SC 29406
(843) 569-3200
Discount rate: $139 + tax (if reserved by 2/23/18) — Reference "Evangelical Theological Society- ETS"
Hampton Inn and Suites North Charleston
2688 Fernwood Dr, North Charleston, SC 29406
(843) 735-7500
Discount rate: $145 + tax (if reserved by 2/23/18) – Reference "Evangelical Theological Society-ETS"